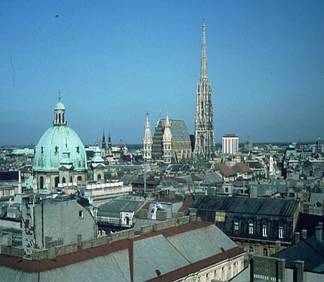 Vienna is a very popular international travel destination. The historical city center is a dedicated UNESCO World Heritage Site. In 2009, Vienna was ranked 1st in quality of living by Mercer Human Resource Consulting.
Conferences in Vienna are very popular, since many scientists and their partners and families enjoy the opportunity of an interesting conference to (re-) visit the city.
Vienna has many very famous tourist attractions and museums, including outstanding collections of painters like Klimt, Schiele and Breughel, to name a few. Vienna also has a very active scene in classical music, and offers a very rich summer program.
While the city of Vienna provides ample possibilities for sightseeing and nightlife, the surrounding countryside provides many interesting opportunities for day trips. There will be an organized outing to the countryside during the course of QCMC 2012.
Links